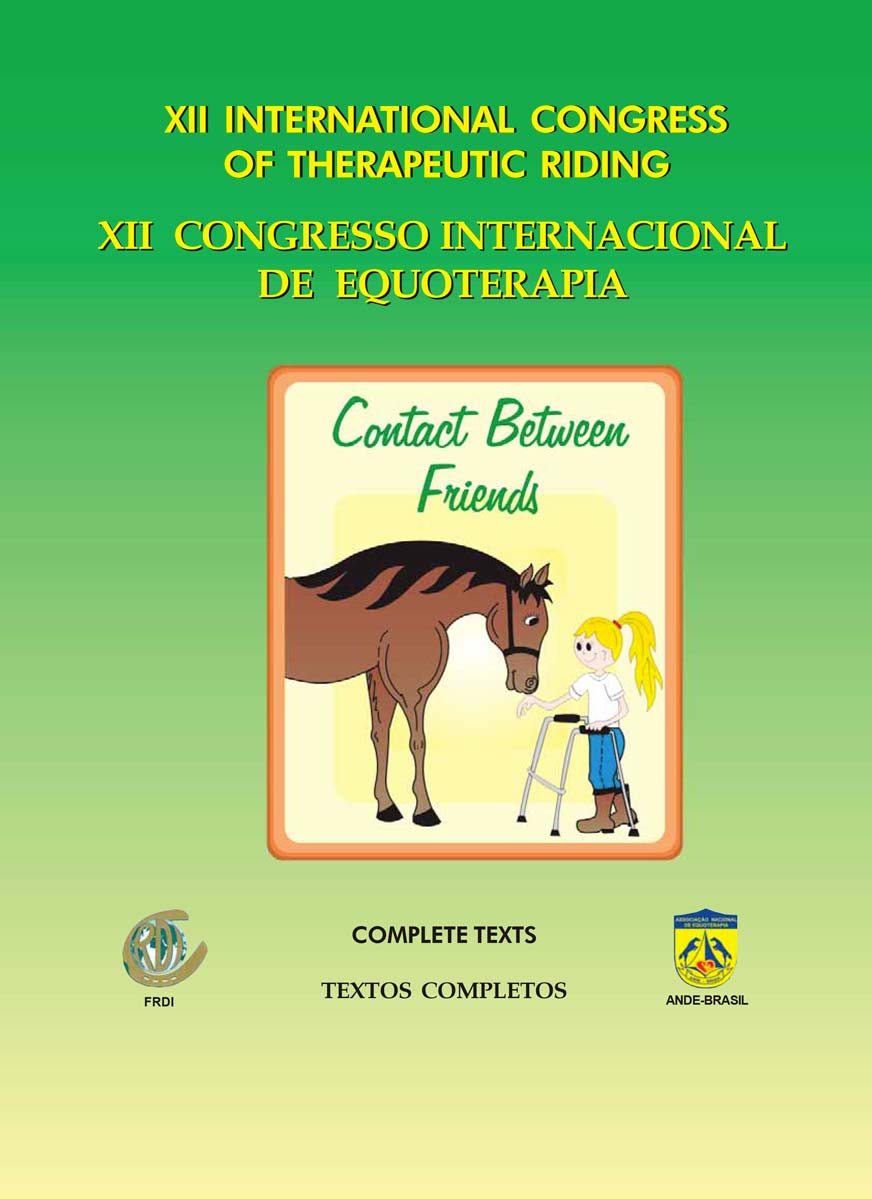 30 Dic

XII INTERNATIONAL CONGRESS OF THERAPEUTIC RIDING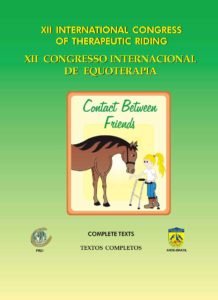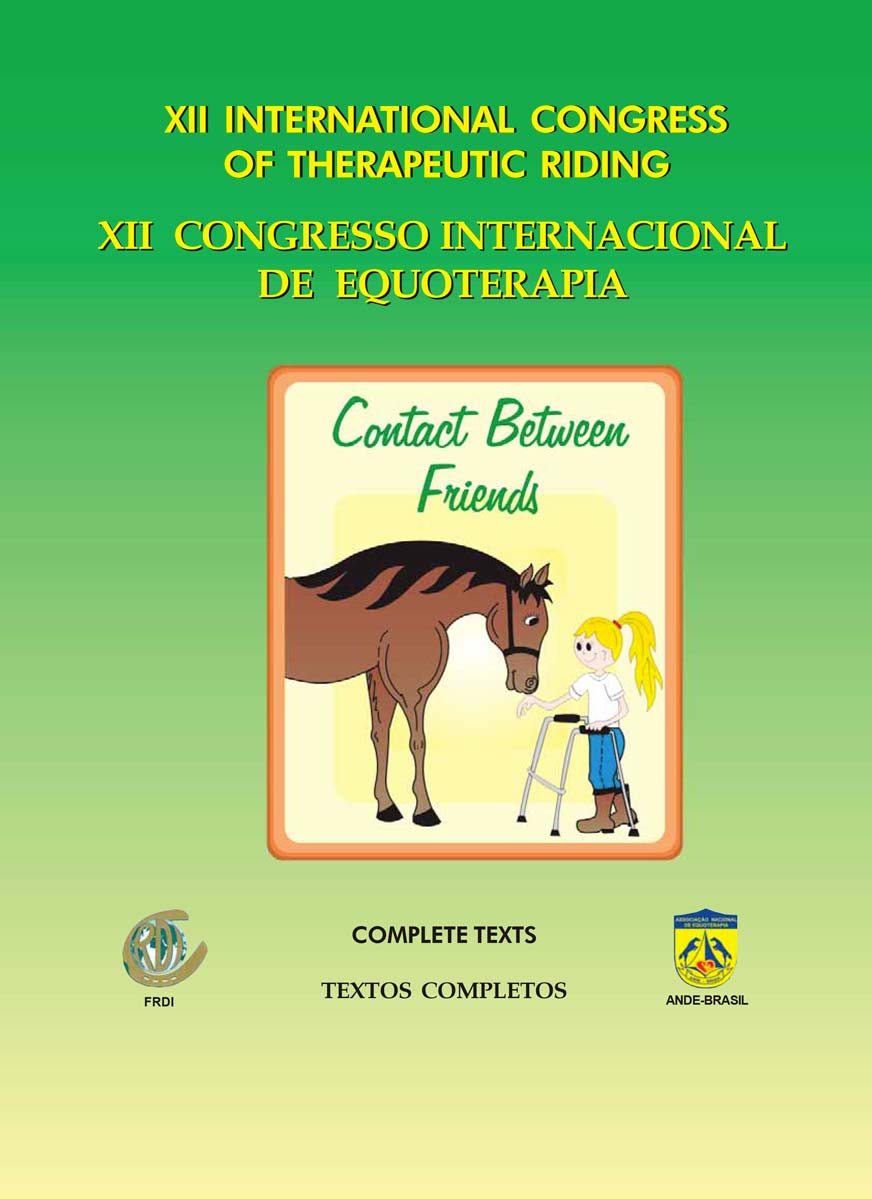 The Organizing Committee of the XII International Conference of Therapeutic
Riding carried out by both The Federation of Riding for the Disabled International
(FRDI) and Associação Nacional de Equoterapia (ANDE-BRASIL), is pleased to
announce the collection of complete texts of most papers presented in the
Conference.
For different reasons, some texts were not received by the Committee, therefore,
they are not being published in this Collection.
It would be interesting to point out our wish to deliver the present material during
the Conference. It brings great satisfaction, specially for the practical aspect.
Another way, with no hurry, maybe could favor more the quality of written
papers. It would certainly involve consultations and debates with some authors,
asking them for some analysis and eventual reformulations. It is worth to remind
you about the difficulties some people have to write in the official language of
FRDI – English – as it differs from their mother tongue.
The Organizing Committee has chosen the first alternative, reproducing the texts
according to the way they were initially sent, under the responsibilities of their
authors, in accordance to Instructions previously published.